Progressive dies refer to those which have many stations in them. While in every stroke, the press could finish as many steps as the stations at the same time. And the strip will usually move forward at the regular distance after every stroke.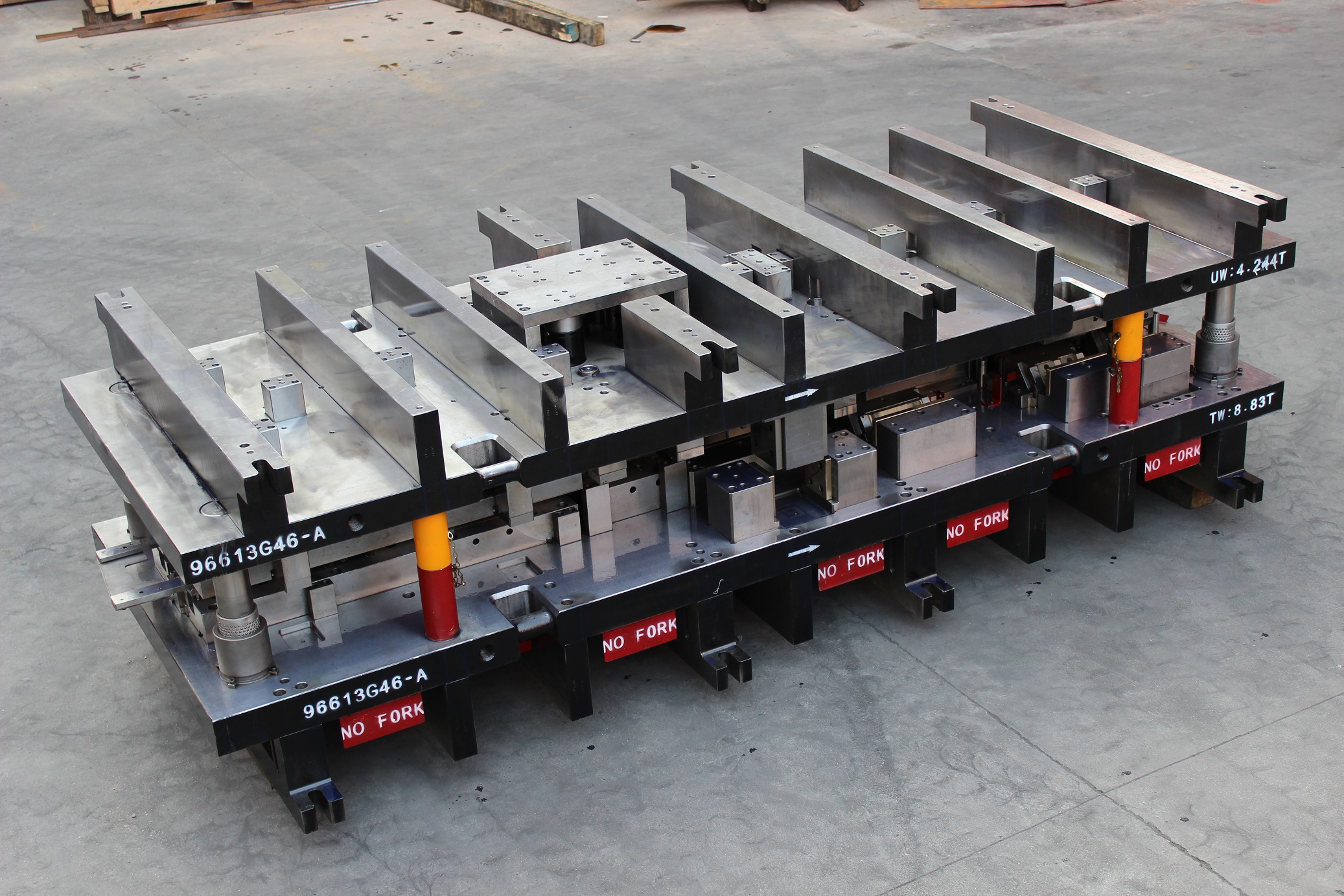 Progressive stamping is a metalworking method that can encompass punching, coining, bending and several other ways of modifying metal raw material, combined with an automatic feeding system.
The feeding system pushes a strip of metal (as it unrolls from a coil) through all of the stations of a Progressive Stamping Die. Each station performs one or more operations until a finished part is made. The final station is a cutoff operation, which separates the finished part from the carrying web. The carrying web, along with metal that is punched away in previous operations, is treated as scrap metal. Both are cut away, knocked down (or out of the dies) and then ejected from the die set, and in mass production are often transferred to scrap bins via underground scrap material conveyor belts.
Related Products:high quality customized Progressive Die,automotive progressive die,standard Stamping Die,reliable Stamping Tool,auto parts stamping tool.